| | |
| --- | --- |
| total : 1516, page : 20 / 102, connect : 0 | |
| | |
| --- | --- |
| Introduction to Jeju Wildlife Research Centre | 2008/10/20 |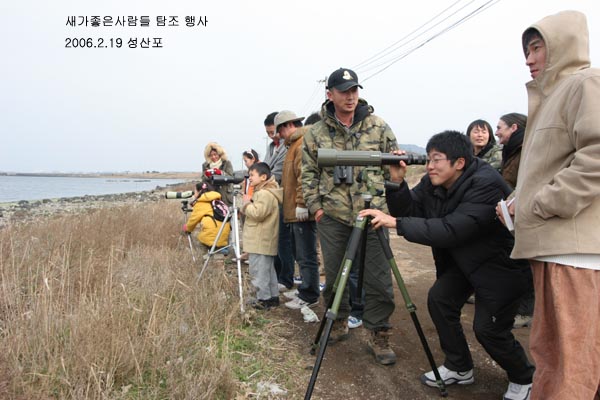 Introduction to Jeju Wildlife Research Centre, Inc.

(Please refer the attached file to see more pictures)

1. Objectives of establishment
Jeju Wildlife Research Centre, Inc. was established with the objectives to protect wildlife of Jeju Island by researching the wildlife and its ecology, making people know the research result, and by educating the value of the environment.

2. History
The members of the Centre made a small group named "Jeju Birdwatchers' Group" in 2003. The Centre obtained its present name when incorporating under the Jeju Provincial Government in 2007.

3. Main activities
* Research of the wildlife in Jeju Island
* Research of the wildlife in islets near Jeju Island, including Marado Island.
* Environmental education and birdwatching guide
* Inspiring people to realize the ecological value of Jeju
* Making educational material (including a project supported Yellow Sea Project)
* Cooperation with local, national, and international organizations including Korea Wild Birds Society and Happy Family in Taiwan.

4. Contacts
Website: www.birdsinjeju.com
Email: kptta@naver.com Ms. Eun-mi Kim (mobile: 011-9661-4937)
yongchangjang@hotmail.com Mr. Yong-chang Jang (mobile: 010-9904-5224)
Postal Address: #302, 1171-3, Eedo2-dong, Jeju City, Jeju Province, South Korea.

5. Important species

The Center is interested almost all the species of life in Jeju including birds, mammals, reptiles, amphibians, insects and plants. Among them are species that require international interest including:

Sibynophis coolaris Black-headed Snake
Platalea minor Black-faced Spoonbill
Locustella pleskei Styan's Grasshopper Warbler
Kaloula borealis Narrow-mouth frog
Grus monacha Hooded Cranes
Capreolus capreolus Roe Deer
Ciconia boyciana White stork
Hirundo rustica House Swallow

Pitta nympha Fairy Pitta

Fairy Pitta is assessed as Vulnerable (VU) by IUCN as its worldwide population is estimated to be less than 10,000. More than 70 pairs were confirmed breeding, and more than 100 pairs are estimated to breed every summer in Jeju Island. The Centre wrote articles about ecology of this bird and cooperating with researchers in Taiwan for this species of bird.

Terpsiphone atrocaudata Black Paradise Flycatcher

Black Paradise Flycatcher is assessed as Vulnerable (VU) by IUCN as its worldwide population is estimated to be less than 10,000. In Korea, it is estimated that the biggest population is breeding in Jeju Island. The Center is researching the breeding ecology of this bird with beautiful tails and eyes every year.


본 사이트의 이미지를 협의없이 무단으로 사용할 경우 민,형사상의 책임을 질 수도 있습니다. 저작물의 사용과 관련한 문의는 해당 저작물의 저작권자와 협의하시기 바랍니다.