| | |
| --- | --- |
| total : 1516, page : 16 / 102, connect : 0 | |
| | |
| --- | --- |
| Black vultures found at a new site in Korea | 2007/11/27 |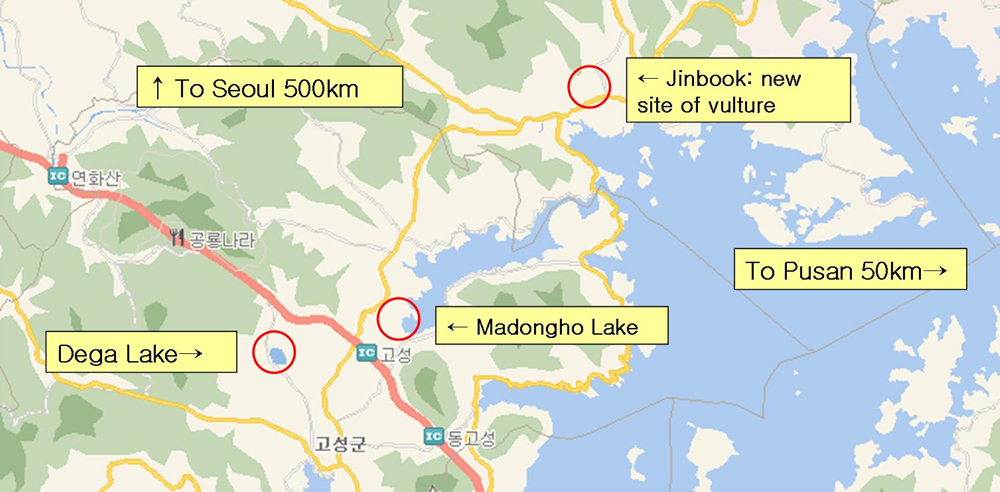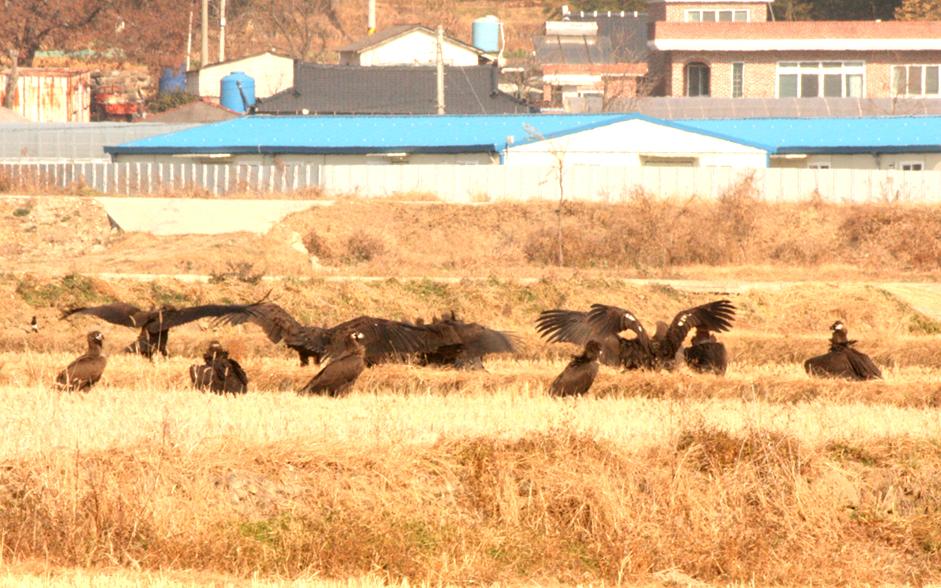 Black vultures found at a new site in Korea

November 27, 2007 Yong-chang Jang (yongchangjang@hotmail.com)

28 Black Vultures (Aegypius monachus) were found in Jisan-ri, Jinbook-myun, Masan City, Kyeongnam Province, South Korea on November 25, 2007. The new site of Black vulture is about 50 km west from Pusan City and 500km south from Seoul City.

Every year about 2,000 (20% of worldwide population) Black Vultures come to south Korea for wintering from Mongolia. About 1,200 in Han River Estuary, 500 in Cheorwon city near the border with North Korea, 50 in Dega Lake in southern part of South Korea, and some small groups are seen in many other parts of Korea.

The number of wintering black vulture in Korea has been increasing for the last 10 years. Perhaps it is because (1) poultry industry is increasing in Korea, providing food for vultures, (2) other wintering areas, especially in China were destroyed by industrialization, and (3) Korean environmentalists began to feed the vultures to protect them from hunger.

Dega Lake, where the black vulture was seen in the past is about 25 km west from Jinbook area, and Madongho Lake, where several thousands ducks spend the winter is about 20 km west.

The new group of black vulture in Masan city seems to have moved here from Dega Lake to avoid competition among themselves.



본 사이트의 이미지를 협의없이 무단으로 사용할 경우 민,형사상의 책임을 질 수도 있습니다. 저작물의 사용과 관련한 문의는 해당 저작물의 저작권자와 협의하시기 바랍니다.