| | |
| --- | --- |
| total : 1516, page : 15 / 102, connect : 0 | |
| | |
| --- | --- |
| A Black-faced Spoonbill found in a new site in Korea | 2008/05/30 |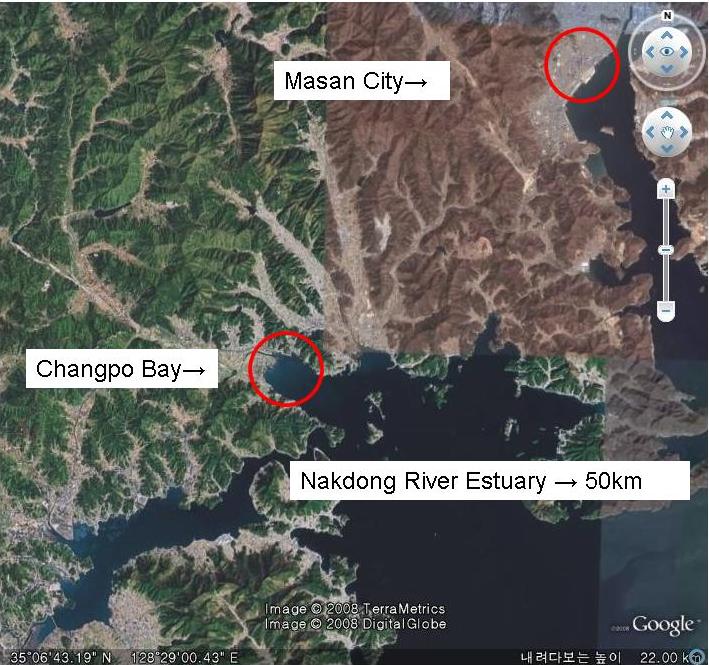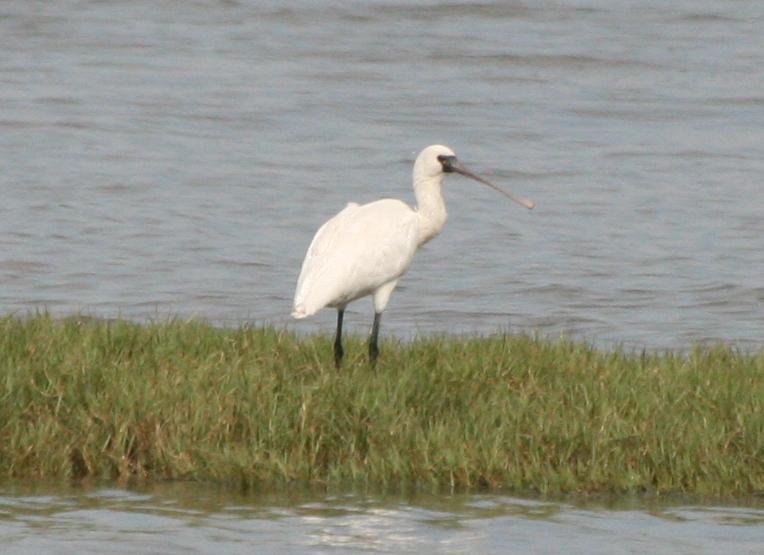 A Black-faced Spoonbill found in a new site in Korea


May 30, 2008
Yong Chang Jang (yongchangjang@hotmail.com)
A member of Civil Team to Research Masan Coastal Ecology

A Black-faced Spoonbill Platalea minor was found on May 29, 2008 in Changpo Bay of Masan City, South Korea.

The individual seems to be a Juvenile, with its black wing tips and yellowish tip of the bill. And the individual seems to be the same one with the bird who was found on the same area on May 1, 2008, by the participants to the Children's bird painting festival. The guides of the festival reported that they saw a Eurasian Spoonbill, but failed to take a picture. It seems that they mis-identified the bird as a Eurasian Spoonbill.

This is the first time that a Black-faced spoonbill was found in Changpo Bay, a tidal flat of about 8 square kilo meters. It is about 50 km west from the Nakdong River Estuary, where the Spoonbills regularly visit, and 25 km south west from Junam Reservoir, where Cranes regularly visit.

The Masan Municipal Government has a plan to reclaim this tidal flat, to make an industrial complex. The government reported in 2007 that a foreign investor promised to invest 4 billion US Dollar in the reclamation project.

However, according to the research in 2007 by the Civil Team to Research Masan Coastal Ecology, the tidal flat of Changpo Bay is purifying the sea water of Masan Bay, which is notorious of its industrial pollution and annual red tide occurrence. A threatened species of shellfish, Clithon retropictus, which is protected by the law, was found in this tidal flat by the Research Team in 2007. And a group of 28 Cinereous Vultures, Aegypius monachus, was also found spending the winter of 2007 in the rice paddy near the Changpo Bay.




본 사이트의 이미지를 협의없이 무단으로 사용할 경우 민,형사상의 책임을 질 수도 있습니다. 저작물의 사용과 관련한 문의는 해당 저작물의 저작권자와 협의하시기 바랍니다.